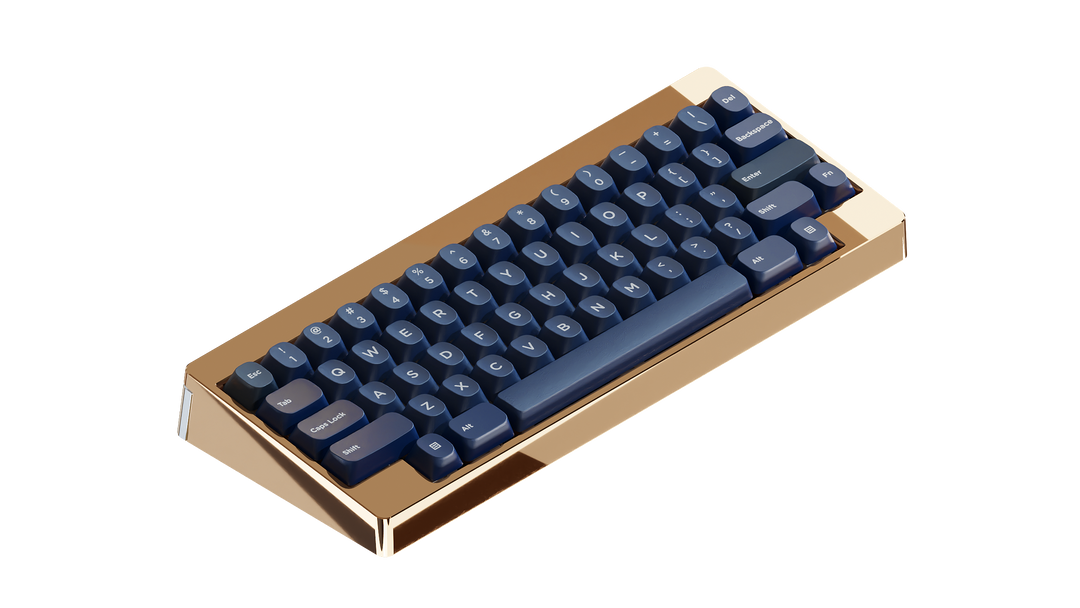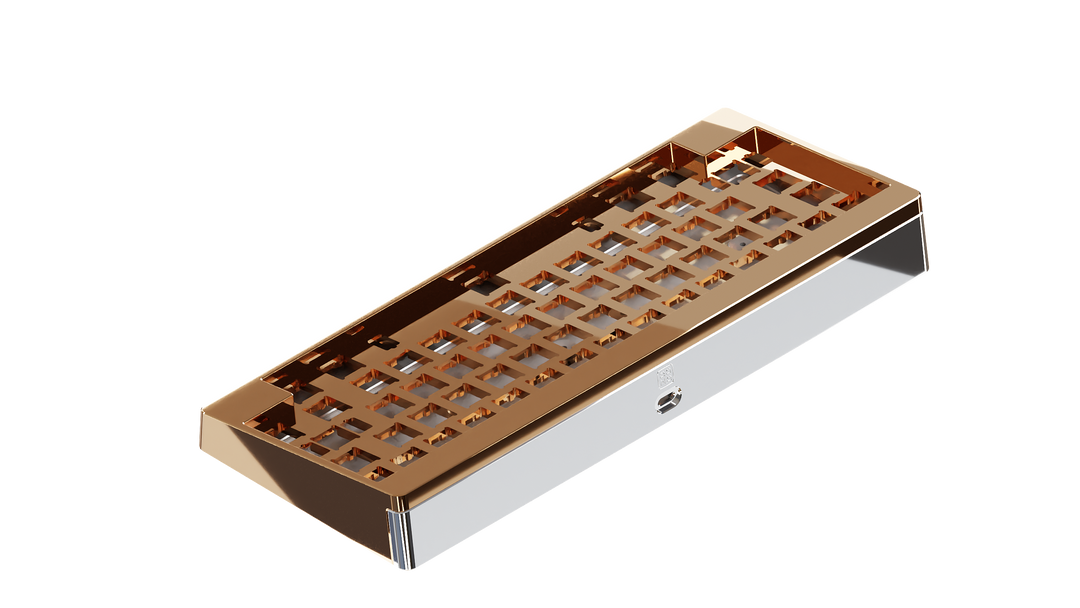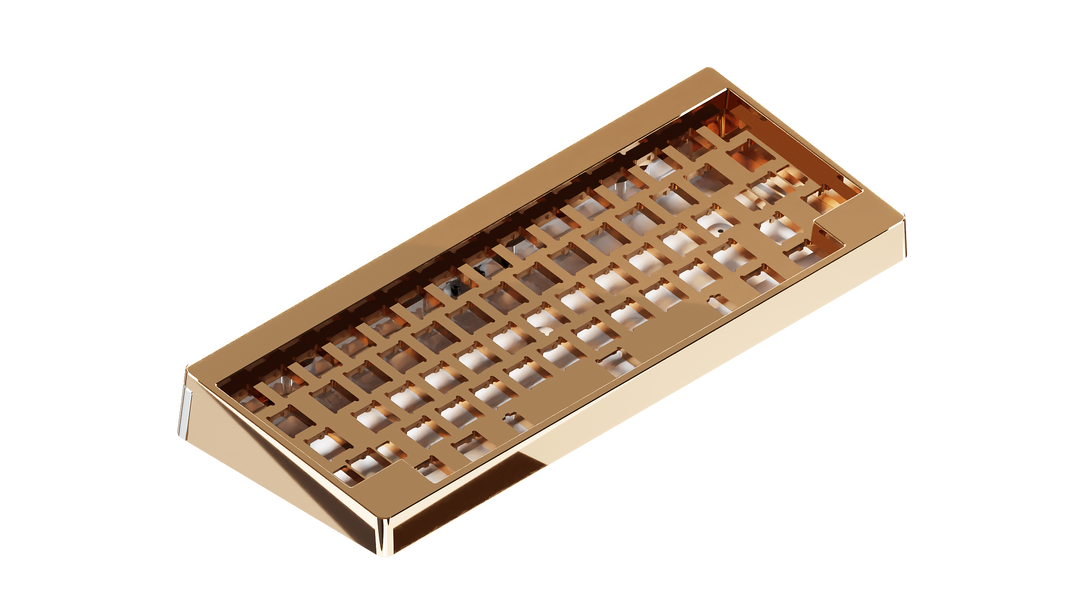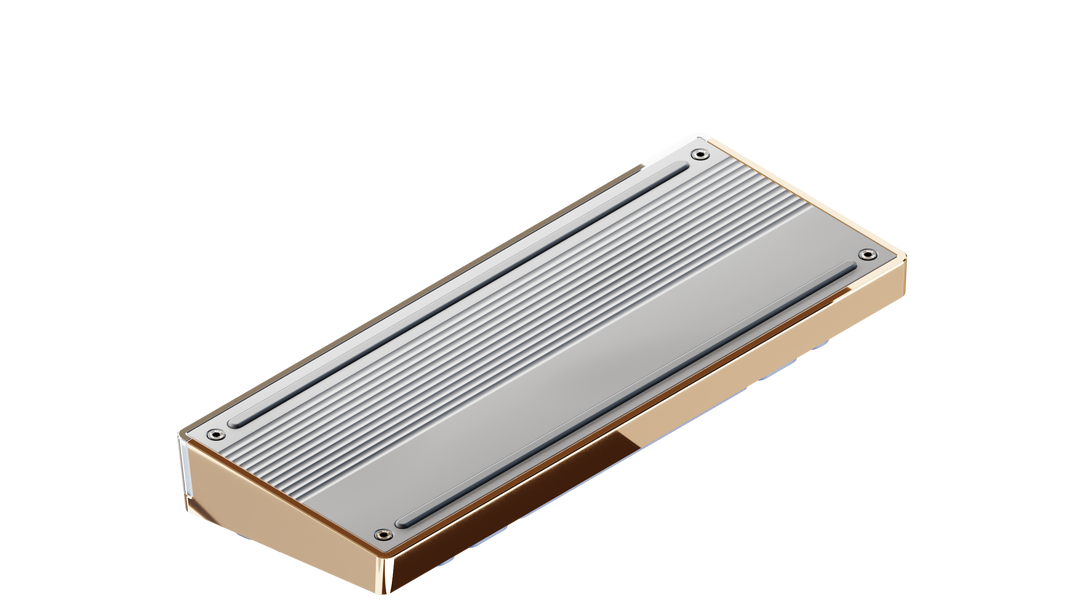 M60-A TANK EDITION – Extras
M60-A-TANK-VARIANT
Regular price
$1,000.00
Sale price
$900.00
/
Tax included.
Shipping
calculated at checkout.
In stock, ready to ship

Inventory on the way
---
The M60-A Tank Edition represents the benchmark between function and design for us at RAMA WORKS®. Its form is understated yet loud - featured with the polished PVD brass top housing and silver back weight. The M60-A offers a unique and elevated aesthetic to the traditional 60% form factor.
Please note, the keyboard will not show defects from most viewing angles and lighting situations. Although, due to the unpredictable nature of the PVD coating and machining process, certain imperfections may be present and vary in extremity. Be mindful when entering the raffle; the tank may have some minor markings and are not 100% flawless. We have attached some photos on our store page, so you are aware of what to potentially expect - if you are happy to receive this, sign up using the link below, and good luck to the lucky 40 selected entrants for this limited edition!!
NOTE: Keycaps shown are for demonstration purposes only and are not included in the order. Starter kits are sold separately.
Product Name:

RAMA WORKS® M60-A TANK
Part Number:
M60-A-TANK-VARIANT
Specifications:

Product PCB options:

M60-A Hotswap PCB (Switches can be swapped in and out with ease)

Interface:

USB-C

Features:

4.5 mm Integrated Plate

8.0° angle

19.85 mm front height above desk

In-Switch RGB LED

Kailh Switch Sockets or Solderable PCB



PCB compatible with VIA Configurator and QMK
Material:
PVD Brass
Editions:
ROSE TANK (Brass - TANK Edition) - MIST Backweight - MIST Base (Brass)
Keycaps, Switches & Stabilisers
Please note that keycaps, switches & stabilisers are not included and are rendered with the keyboard for artistic purposes only.
Colour Accuracy
The images provided are renders and the final product may differ in colour from the images shown, due to manufacturing process and how images are presented to our viewers (through different displays and perception).
B-Stock Product
This product has been manually inspected and is classified as B-stock. Please ensure you have read about the characteristics and defects that are present prior to making the purchase.
RAMA WORKS will not be accepting returns / refunds for defects that are outlined below.

The examples shown below are of the worst case scenario and may not be present on majority of units.
PVD Brass
Pitting, Dents & Chips
These units have pitting and/or dents present. Pitting is characterised by small holes within the surface of the aluminium which the PVD coating did not cover up entirely. These can sometimes be singular or in other situations, they may be present in larger clusters. Dents are indentations on the surface of the PVD coating.
Microscratches
Microscratches are present on these units which are often seen as hairline scratches. These can often be present underneath the PVD coating and are mostly seen as large patches but can also be singular hairline scratches as well.
Blemishes & Subsurface Imperfections
Blemishes and other subsurface imperfections are present on these units; the characteristics can vary a lot. Some of these can be seen as large patches of discoloration underneath the PVD coating and others can be seen as ripples underneath the surface of the PVD coating.