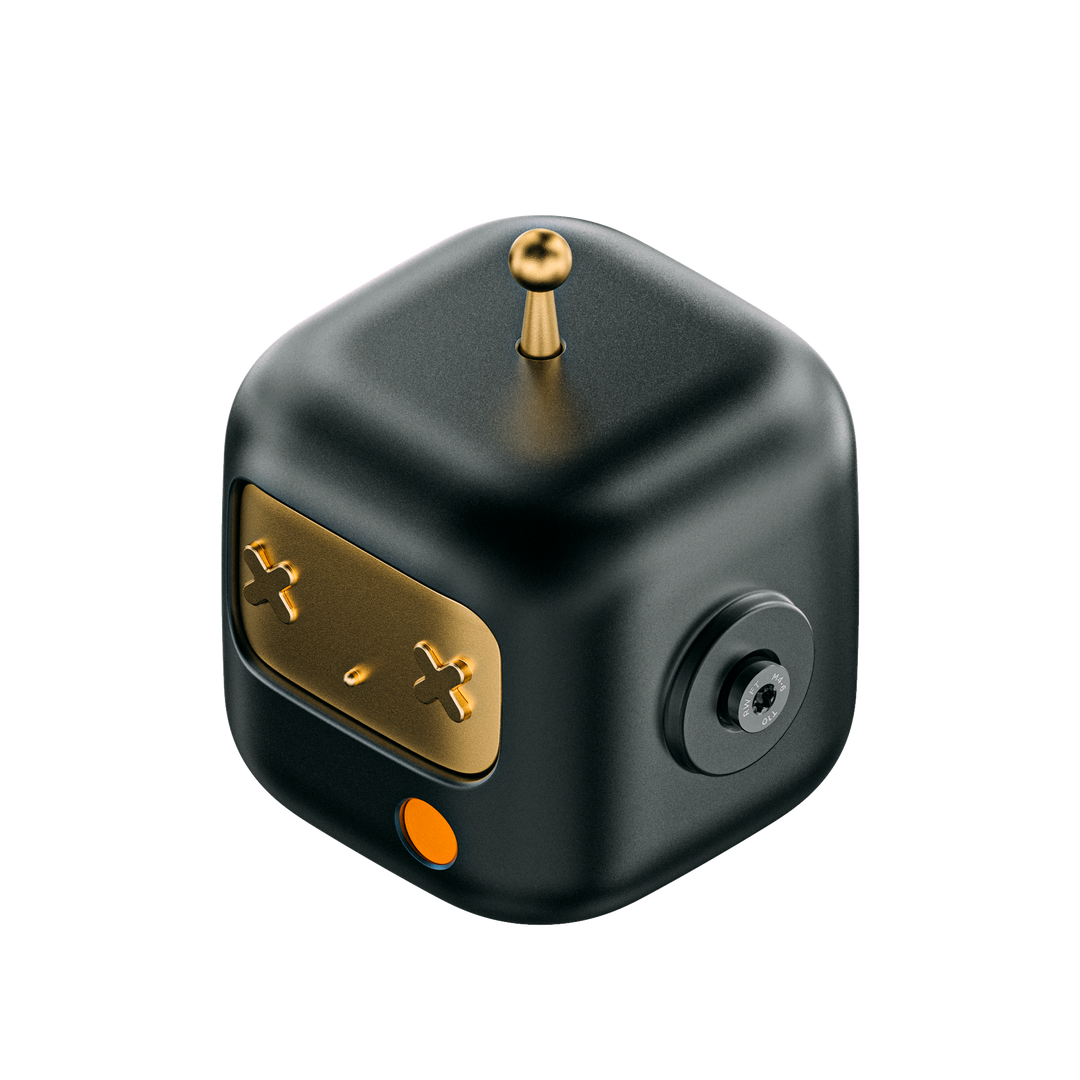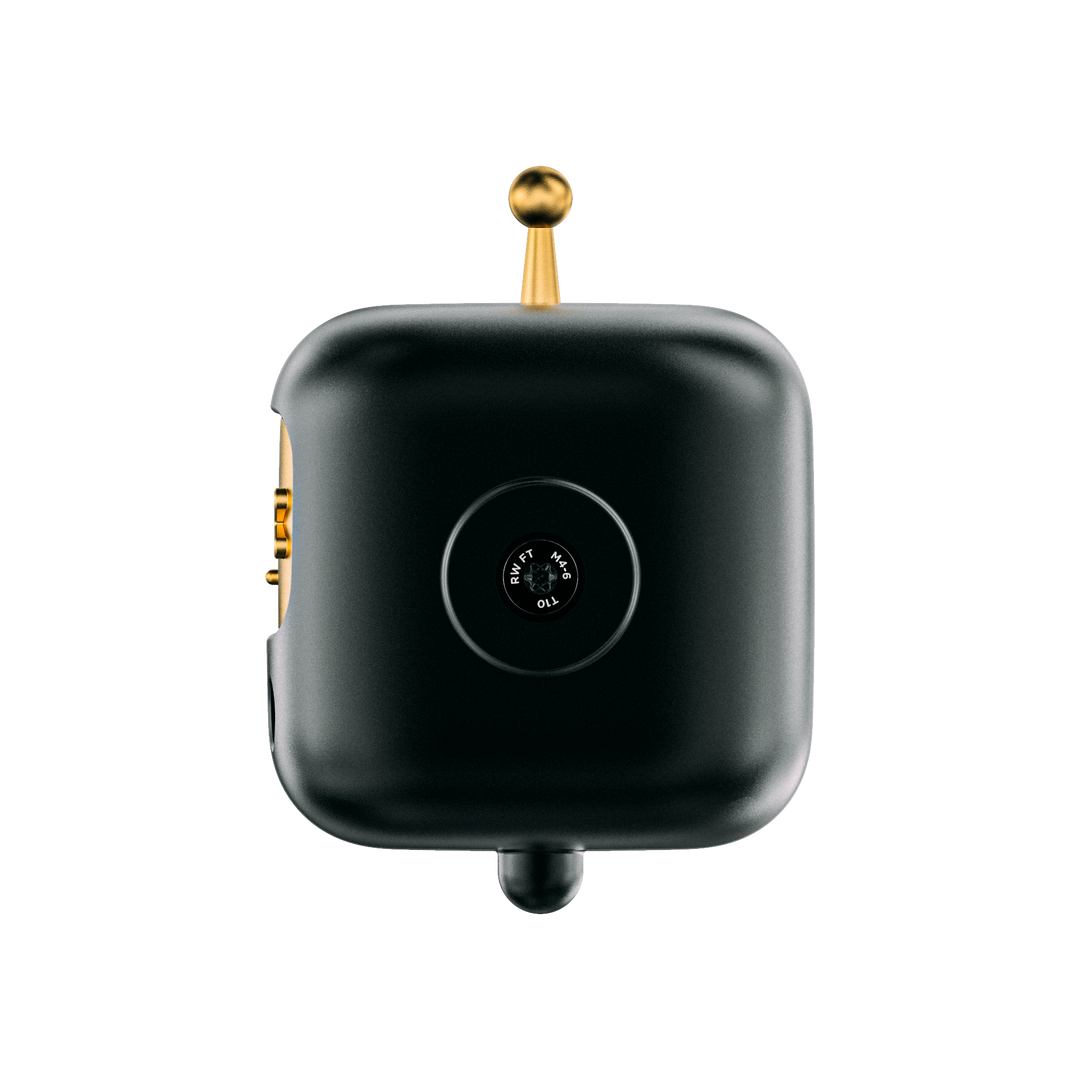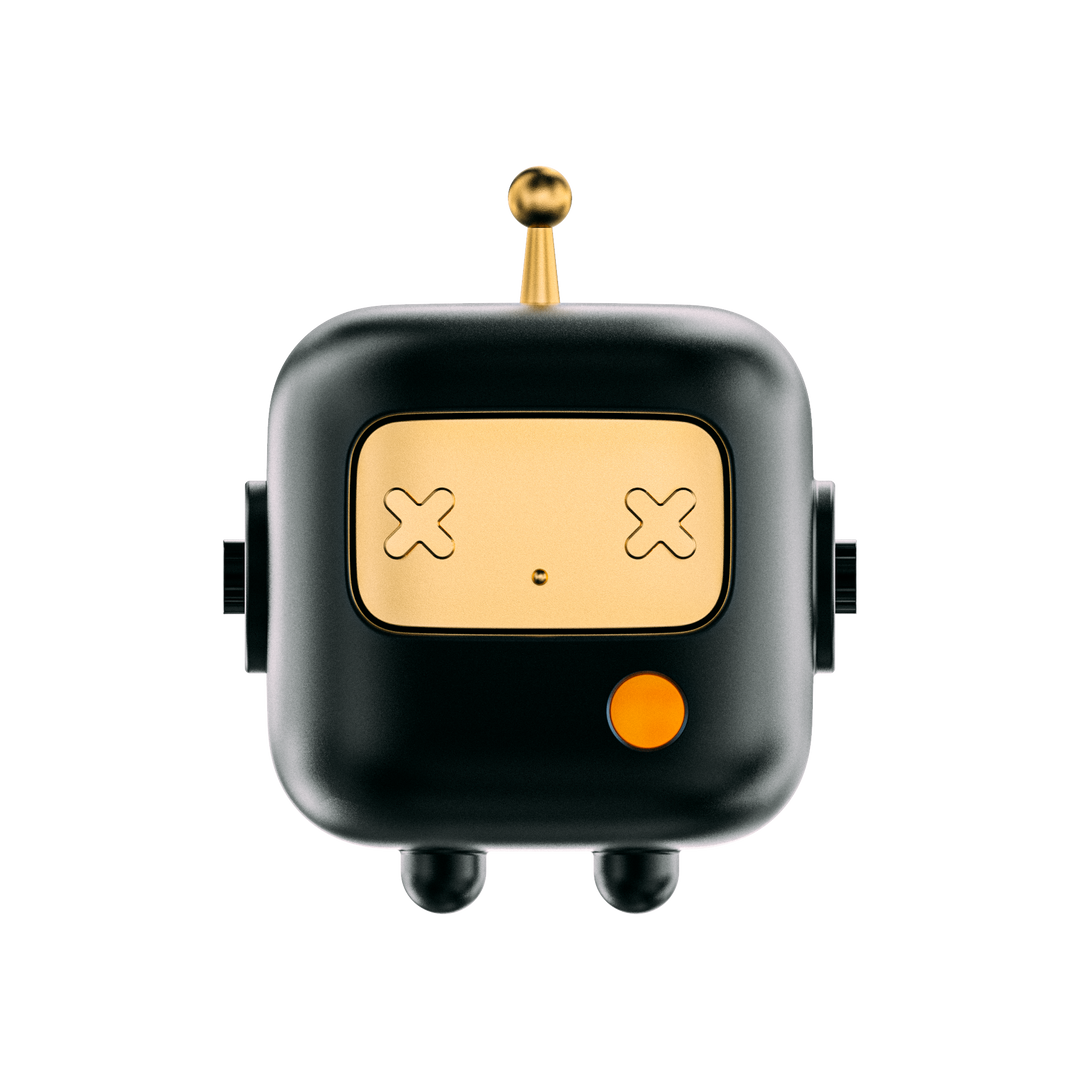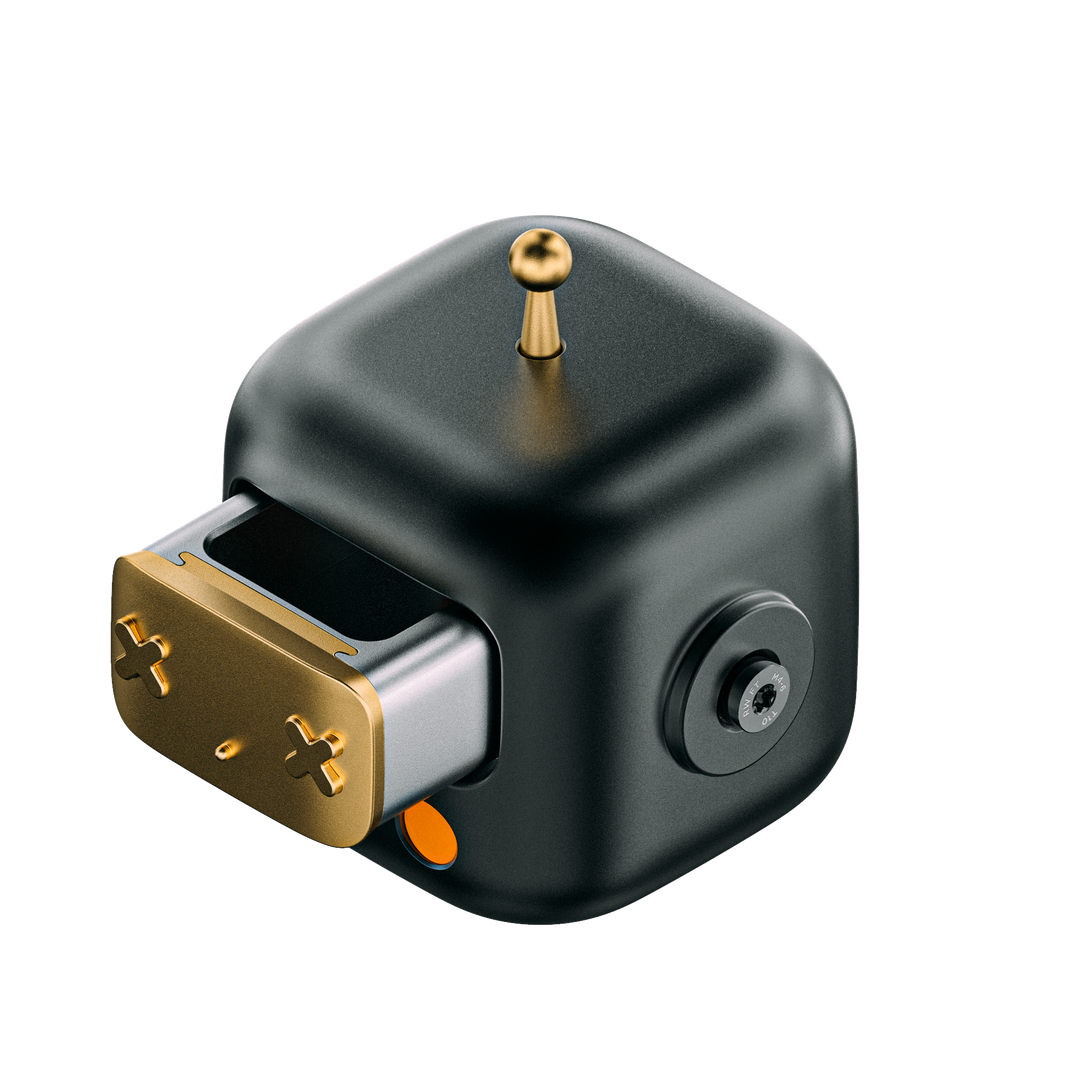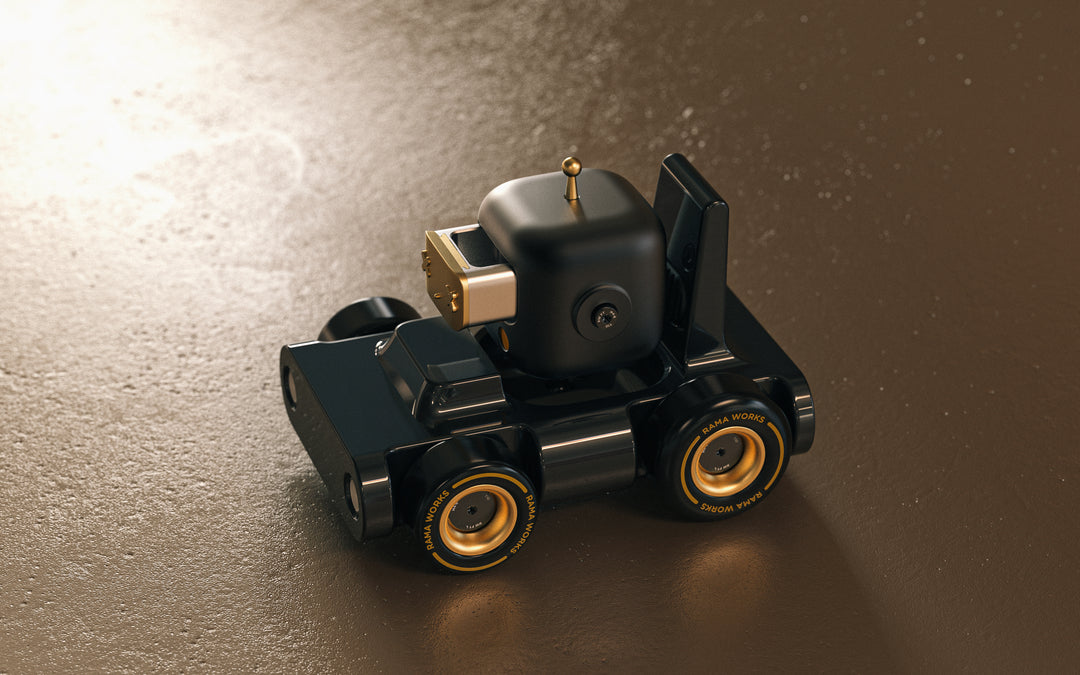 NEMO (네모) Decommission 2
RW-N110-NEMO-DECOM2-A
Regular price
$199.00
/
Tax included.
Shipping
calculated at checkout.
In stock, ready to ship

Inventory on the way
---
Product Description:

HELLO! 
My name is NEMO 네모, I am *the* RAMA WORKS® CUUB. 
I am the functional incarnation of design in a simple, adorable form.  
I am the one and only machined metal CUUB, a unique collaboration lovingly crafted between RAMA WORKS® and KIMPARKS LAB. It is known that KIMPARKS LAB does amazing work raising and caring for all sorts of CUUBs in South Korea. I am, however, the very first of my kind as the premier RAMA WORKS® Figures CUUBs but created to the same precise and exacting standards as the rest of my family at KIMPARKS LAB! I'm so special!. This means I'm done the RAMA WORKS® way. Did you notice my four-letter name? Korean for square. NEMO (네모), that's me! 
What do I do? Why am I here? Did you even ask any of those? You're curious, I love it! Let's take a little tour here. Walk with me. Or… maybe, just carry me please. Truly I was discovered in a shared appreciation for shape, design & function. I am the aesthetic of simplicity. An embodiment of core RAMA WORKS® philosophies, playfulness & style.
There's a hidden tray located…wait, what does this say... in my face? Oh. Well. It appears to be in my face. Yep, just pull it right out I guess. This is achieved thanks to a dovetail locking system which will let you…. Swap my face? (I need to talk to someone about this). Well okay? Great! Go ahead and switch my face for…. One of my other faces. Wait… are they mine? I can't think about this right now, but expect more information about my faces soon!
My face (located very much in my personal space!) creates a perfect place for safeguarding of your particular possessions and keepsakes. This way, a CUUB can make a really special gift within a gift! Just imagine all the small, ring-shaped (perhaps) trinkets and thoughtful ideas you could put inside. You could make someone special, very very happy! (Tray interior measures at 23mm(width)x34mm(length)x11.4mm(depth)The small tray glides out smoothly, and rests just as snug thanks to its dovetail locking system.    
I begin my life, asleep in my raw state, yet to be given life and duties. From there I am crafted meticulously with the utmost attention, like anything certified at RAMA WORKS®. Did I mention my duties? I worked very hard at the RAMA WORKS® HQ overseeing accounting as an executive. I have recently been decommissioned, and that's how I find myself here, ready for a new adventure!
As I have been officially decommissioned from the RAMA WORKS® HQ, you can find a seal of authenticity. My own serialization (etched directly onto my body) represents my unique employee number in the company line. At RAMA WORKS®, build quality is paramount. This is doubly true for the units in charge of our production. As such, CUUBs are decommissioned at a steady, healthy pace. 
Work-life balance is extremely important. We know it, our CUUBs know it. They have become very taken with their motor-racing hobby, it's really the biggest craze. There's a burgeoning custom-scene. Stay tuned for future seasons to see what they think of next! It's really quite adorable. CUUBs are allowed to leave their work duties at RAMA WORKS® when they feel they have exhausted their love for production. They can begin their love for you! As a result, they are never overworked, never unhappy, never more than a scratch or blemish. Robot freckles, really. What better way to continue their work than by overseeing your desk, your office, any space you want, really. 
NOTE: NEMO was a helper at RAMA WORKS®, and has gone through a fair bit throughout his lifetime of work - he may come with some minor imperfections to his shiny body, but each adds to his own personal character.
Product Name:

RAMA WORKS® x KIMPARKS LAB NEMO CUBE
Part Number:
RW-N110-NEMO-DECOM2-A
Specifications:

Body Finish:
Beadblasted & Anodised + Laser Etching & Enamel Filled

Face Finish:
Beadblasted + Anodised

Antenna Finish:
Beadblasted + Anodised

Dimensions:

Weight:
300 g / 0.66 lb
Material:
Aluminium
Contents:
1 x NEMO Body
1 x NEMO Antenna
1 x NEMO Face
1 x NEMO Internal Tray
3 x RW M4x6 Fasteners
1 x RW T10 TORX Tool
1 x Dust Bag
Packaging
Colour Accuracy
The images provided are renders and the final product may differ in colour from the images shown, due to manufacturing process and how images are presented to our viewers (through different displays and perception).